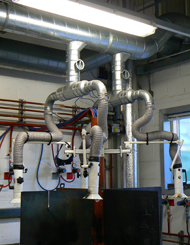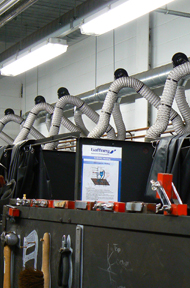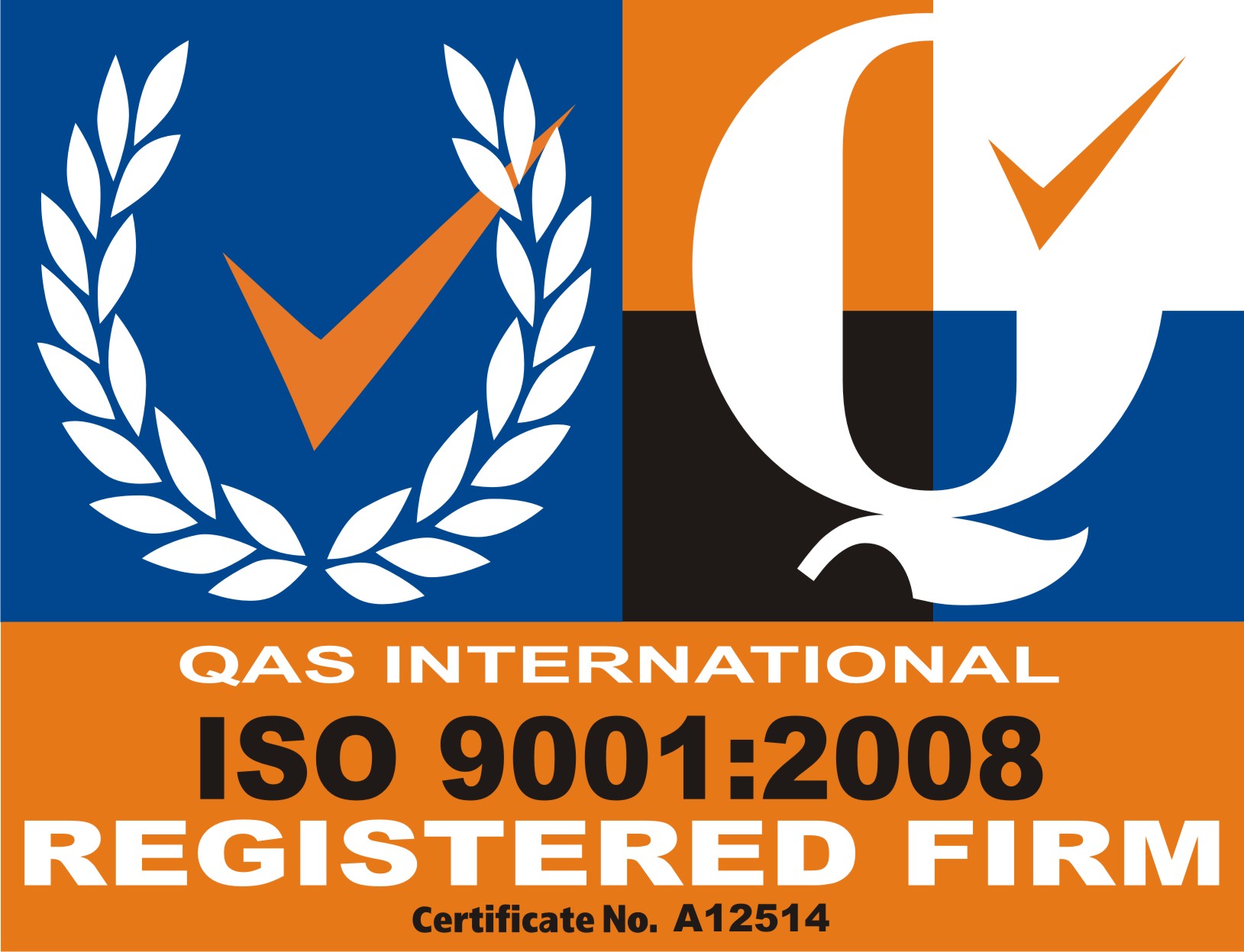 Newgate Air Systems Limited
Unit 1 Marine House
Norman Terrace
Willington Quay
Wallsend
Tyne and Wear
NE28 6SU
Forge / Furnace Extraction & Control
In such facilities, the extraction system must cope with general fume and dust from forging and furnace activities. This will often also involve quench tank extraction.

Casting Plant Extraction, including Steam Extraction
Casting plant extraction is often found in large scale facilities using automated casting cells. In such environments steam extraction is often also required.
Machining Facilities – Fume & Oil Mist Extraction
Large scale milling and grinding machine facility extraction frequently requires a combination of fume and oil mist extraction. Individual machine extraction will often be integrated into such a system.
Motor Vehicle Workshop
In this demanding environment, flexible point of source vehicle exhaust emission extraction is usually specified. For details of such fume extraction projects please visit Fume Extraction Case Studies page.
Laboratory Fume Extraction
Point of source extract, such as flexible extraction arms and local plenum / hood
fume cupboards / cabinets are used in laboratories.
If you have a challenging fume extraction requirement and need advice on the most appropriate fume extraction system to meet your health & safety responsibilities, we have the expertise to solve your problem. Please e-mail us or call us now on 0191 262 3015.
Forge Furnace Extraction & Control. Vehicle Exhaust Emissions Laboratory Fume Extraction Cupboards / Cabinets Newcastle
Dust & Fume Extraction Specialists – Newcastle | Sunderland | Glasgow | Aberdeen | Dundee | Edinburgh | Teesside | Middlesbrough | York | Hull | Leeds | Bradford | Huddersfield | Doncaster | Sheffield | Nottingham | Leicester | Derby | Birmingham | Manchester | Liverpool | Stoke | West Midlands | Coventry | London | Oxford | Norwich | Ipswich | Swansea | Cardiff | Yorkshire
Home | Profile | Fume Extraction | Dust Extraction | Filters | Case Studies | FAQ | Contact Us | Manufacturer Summary | Locations | Reviews | Site Map | Visit Our Blog