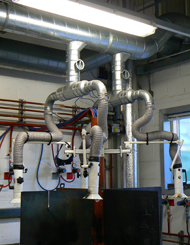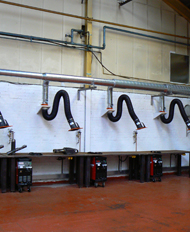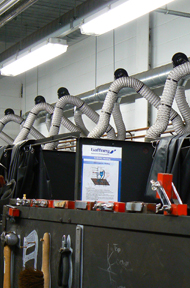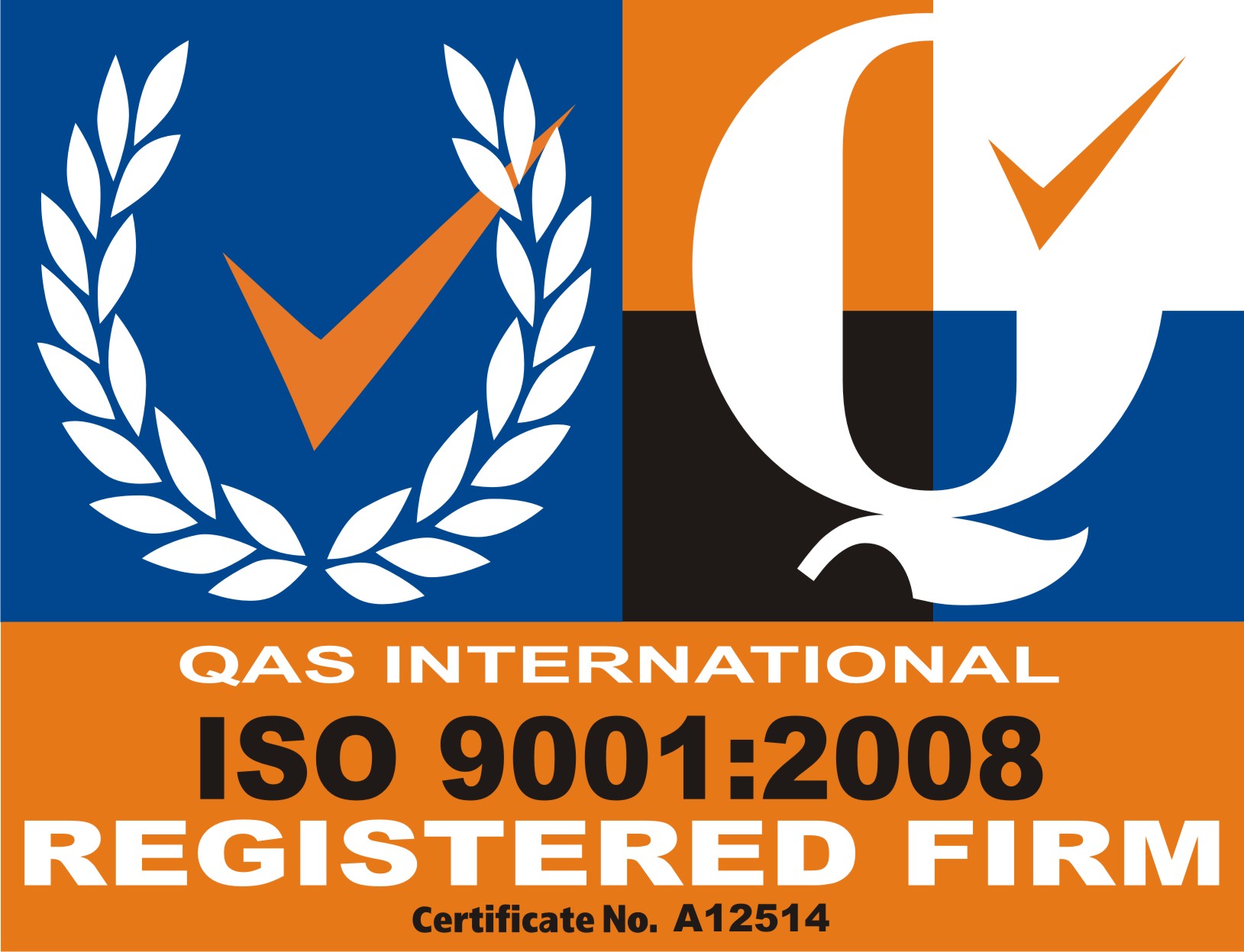 Newgate Air Systems Limited
Unit 1 Marine House
Norman Terrace
Willington Quay
Wallsend
Tyne and Wear
NE28 6SU
In addition to dealing with fumes from a variety of different materials, we are sometimes required to deal with other additional hazards, including steam and oil mist.
General Fume Extraction & Control – background ventilation.
We are often asked to provide background or general ventilation in production facilities. These general extraction systems deliver the optimum air change rate within the work space, to create a clean air atmosphere.
Production Process Extraction – direct to facility and / or point of source.
This arrangement provides extraction from production machinery for the removal of fumes generated by the process. Fume extraction for the printing process is a typical example.
Solder & Associated Fume Extraction & Control
Use point of source extraction using flex extension arms or extension hoods.
Welding Fume Extraction – point of source or enclosure cell extraction.
Point of Source extraction for production / fabrication may specify the use of flexible extraction arms for specific weld benches. This system is often used in large scale welding facilities for motor vehicle production, in conjunction with robot welding cells.
Spray Booth Extract / Ventilation
This can consist of small, single operator booths or large, walk-in booths. Alternatively, a full enclosure system can be used for processes such as motor vehicle finishing.

Industrial Process Extraction & Control, Point of Source Extraction – Flexible Extraction Arms & Extension Hoods, Spray Booth Ventilation.
Dust & Fume Extraction Specialists – Newcastle | Sunderland | Glasgow | Aberdeen | Dundee | Edinburgh | Teesside | Middlesbrough | York | Hull | Leeds | Bradford | Huddersfield | Doncaster | Sheffield | Nottingham | Leicester | Derby | Birmingham | Manchester | Liverpool | Stoke | West Midlands | Coventry | London | Oxford | Norwich | Ipswich | Swansea | Cardiff | Yorkshire
Home | Profile | Fume Extraction | Dust Extraction | Filters | Case Studies | FAQ | Contact Us | Manufacturer Summary | Locations | Reviews | Site Map | Visit Our Blog