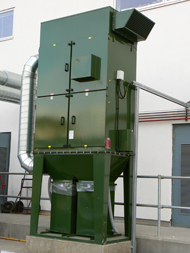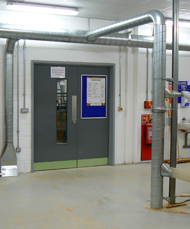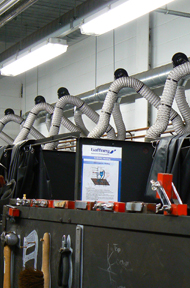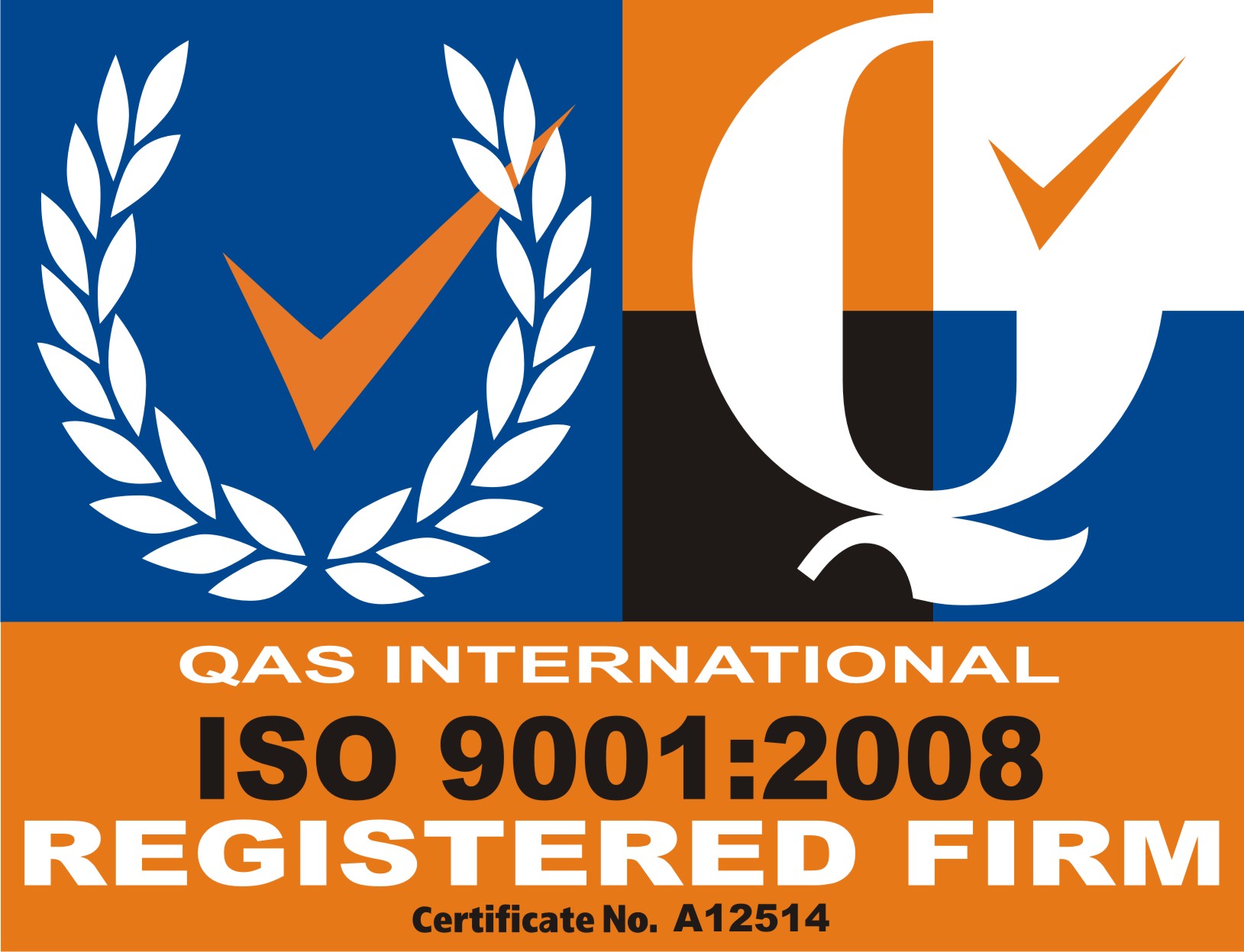 Newgate Air Systems Limited
Unit 1 Marine House
Norman Terrace
Willington Quay
Wallsend
Tyne and Wear
NE28 6SU
Major Dust, Fume & Ventilation Installation
In 2012 we undertook a major project in a heavy engineering plant in Newcastle. The project involved dust extraction, fume extraction and a background ventilation system.
Zone 1 ATEX Installation
This was a full Zone 1 ATEX installation – involving hazardous atmospheres. Dust & fumes in the building were potentially flammable. In a Zone 1 ATEX installation all equipment needs to be specified so as not to risk causing an explosion.
This installation has flameproof drive motors and fans with non-sparking internals. All equipment must be properly earthed. The dust extraction plant must also have an explosion relief facility built into it.
No Plant Process Interruption
Interruption of production in this busy plant could not be tolerated,
so Newgate Air Systems installed all new equipment out of hours whilst the customer maintaining production. Following installation we transferred from the old system to the new in one weekend.
Prior to this installation, a combined dust & fume extraction system was in place. The new system was specified to enable compliance with current Health & Safety legislation & guidance.
This is a large scale project, the main exhaust being 1 metre in diameter. We installed steelwork for an access platform for monitoring and this steelwork also supports the ductwork. There is also a steel acoustic enclosure to reduce noise emission from the large fan motor.
Multi Process Extraction System Design & installation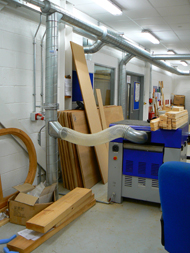 We have recently completed one installation contract which required a whole range of extraction systems to deal with different issues in a multi-process environment. These processes generated the following requirements:
Wood waste dust extract
Weld fume extraction
Lead burning extraction
Vehicle exhaust fume extraction
Gas appliance flue dilution extraction
General fume extraction.

---
Dust Extraction, Collection & Air Filtration & Recirculation. Woodworking Waste Dust Extraction & Collection. Newcastle, North East.
Dust & Fume Extraction Specialists – Newcastle | Sunderland | Glasgow | Aberdeen | Dundee | Edinburgh | Teesside | Middlesbrough | York | Hull | Leeds | Bradford | Huddersfield | Doncaster | Sheffield | Nottingham | Leicester | Derby | Birmingham | Manchester | Liverpool | Stoke | West Midlands | Coventry | London | Oxford | Norwich | Ipswich | Swansea | Cardiff | Yorkshire
Home | Profile | Fume Extraction | Dust Extraction | Filters | Case Studies | FAQ | Contact Us | Manufacturer Summary | Locations | Reviews | Site Map | Visit Our Blog